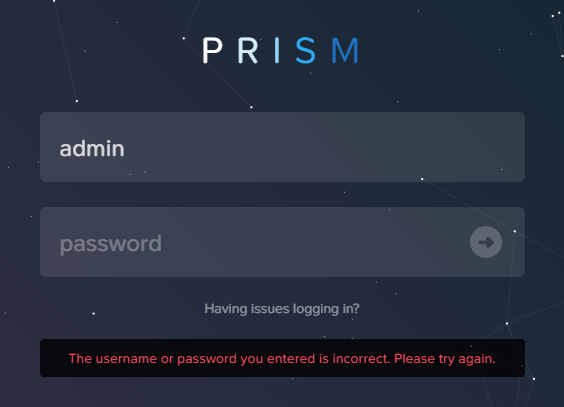 Не частая ситуация, но иногда случающаяся, особенно в тестовых кластерах.
Подключаемся к CVM, например, пользователем nutanix и сбрасываем пароль для пользователя admin:
$ ncli user reset-password user-name=admin password=MyNewP@ssw0rd
Password of user 'admin' reset successfully
Please login again with new credentials.
Длина пароля должна составлять от 8 до 255 символов.
Теперь можно подключиться к Prism и использовать только что заданный пароль.